Chillarege Inc. is a specialty Software Engineering consulting firm. We bring you some of the finest technology and experience in software engineering management.
Optimize your software engineering process
Reduce development cost and increase speed
Train, coach and support the implementation of ODC Technology
Ratchet customer satisfaction
Precisely diagnose the software development process for optimal control
Our tag line is "optimize software engineering". ODC is one of our methods (invented by the founder, Ram Chillarege). We can precisely identify what needs to be adjusted in the software development life-cycle so that we can begin to move the needle on customer satisfaction and development cost/productivity. This way, we avoid costly experiments and help drive profitability. We certainly save you time and money, but more importantly we affect the top line - through higher customer satisfaction and increased sales. At Chillarege you will find access to best in class methods. We have an Research program and are widely published. We are experts at what we do. And when we need experts in what we do not do, we will bring them to you through our professional network - and ensure you get accomplished what is needed for your business.
Founder: Ram Chillarege
Email: Please use the Contact Tab, or email us at info (a) chillarege dot com
---
Ram Chillarege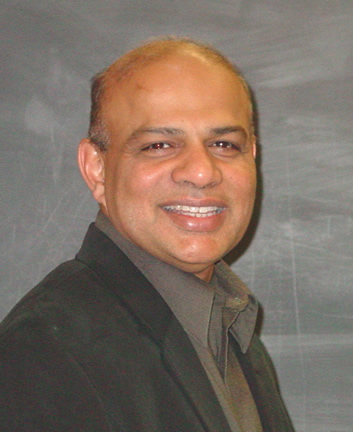 Dr. Ram Chillarege, is the inventor of Orthogonal Defect Classification (ODC). He has helped implement ODC at several Fortune 500 companies in the US, Europe, and Asia. Savings from ODC, reported by companies range from tens of millions of dollars to hundreds. Ram is an IEEE Fellow and recipient of the IEEE Technical Achievement Award for ODC. He founded the Center for Software Engineering at T.J. Watson Research, and spear headed the creation of IBM's corporate-wide Test Council. An initiative that inserted technology, transformed practice and yielded significant business impact. He currently chairs the IEEE Steering committee for Software Reliability Engineering.
He received a PhD from the University of Illinois, Urbana Champaign in Electrical and Computer and Engineering, BE and ME from the Indian Institute of Science, and BSc in Physics and Mathematics from the University of Mysore. Ram is the author of ~50 peer reviewed technical articles, and has served on a few steering committees, editorial boards, several program committees, and the alumni board of the University of Illinois Department of Electrical and Computer Engineering.  Ram chaired the ISSRE 2009 conference, and co-guest edited the September/October 2010 issue of the Security and Privacy magazine. Recently (2013) he was awarded the IEEE Computer Society Meritorious Service Award, "for chairing the ISSRE Steering Committee, and leadership in keeping ISSRE a vibrant and exciting conference".
Ram's workshops tap on this vast experience to inform, coach and energize your software engineering and management teams. His training programs have touched thousands of engineers word-wide.
---